---
JUNKYARD haul
20/11/2016
I found an interesting piece of scrap at the junkyard. Due the help of the people in the Wastelander Central Facebook Group, we figured out that it is some medical tool for acetabular cup placement.
I  guess you won't find this everyday. I think it will be a sword handle, or maybe i find something more creative for this unique part.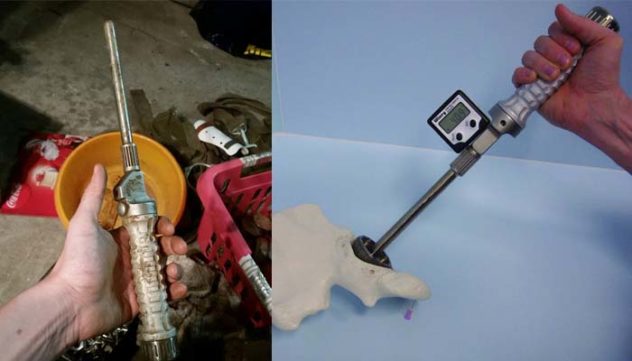 I am also very happy about the old diesel canister and the most perfect post apocalyptic round shield / buckler, it came already predistressed 😉 … I just have to add a handle, maybe i will also add some spikes to make it look more brutal.
---
Merken
Merken
Merken
Merken
Merken