We (Kim&Ole) have a vision! We want to turn the bar in our cellar into a cool postapocalyptic pub. I (Ole) will keep you up to date in our blog.
This is what it looks like now : Excuse the leftovers from my last birthday party 😉

The Idea
The net gave us some inspiration, the sci fi / post apo atmoshphere here is very intense!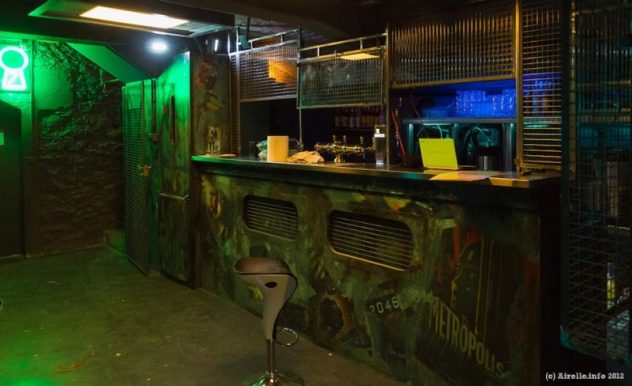 I have some rough ideas and began to collect the stuff i need.
Floor
I decided to  make the floor in a metal look. Therefore we will mix different types of vinyl floor plates with nice metal and rust effect. This is a highend floor cover and looks really great. We have a friend with a floor company who will get the meterial and help us there. This is the maincolor, we will mix here und there some other textured plates.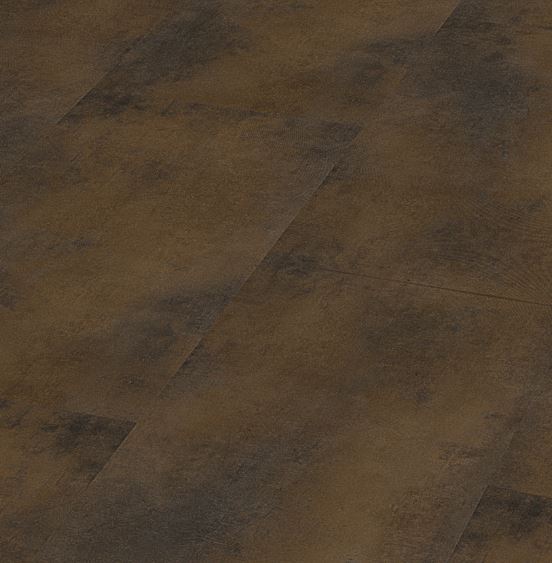 Lights
We want to make several lightsources which are a huge part of the atmosphere we want to create.We will use the Philips Hue system among other things. We already have them in the living room. I had also the idea to make some flickering effects, so I need special light sequences for the hue system. Fortunately I am a software developer 😉 so I started playing around with the hue system I already have. This worked very well and I created the flickering effect I wanted. Now one or more bulbs will flicker at random times. We have now a web application to control the hue system in the bar. I will make the app look sci fi and maybe i can add more stuff to it later to control other things.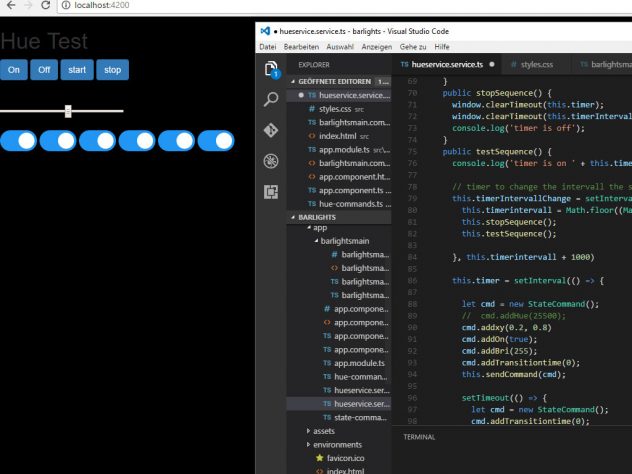 Another cool lightsource will be one or two of these awesome bulbs we got from ikea. These are LEDs with a Edison like wire. A bit steampunky but I am sure they will work for post apocalypse too. Unfornutately the don't fit in the lamps we also took.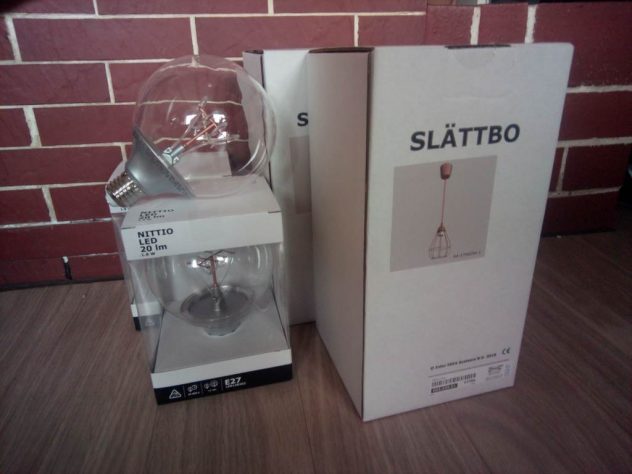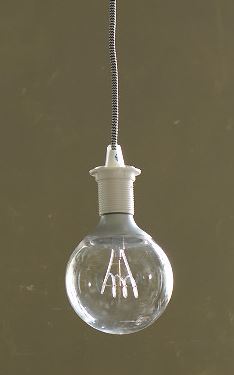 Ceiling
Now we have bad styrofoam plates there. We will try to paint them with special metal and rust paint to make them look like metal plates. If this will not work, we'll take them down and check what its beneath.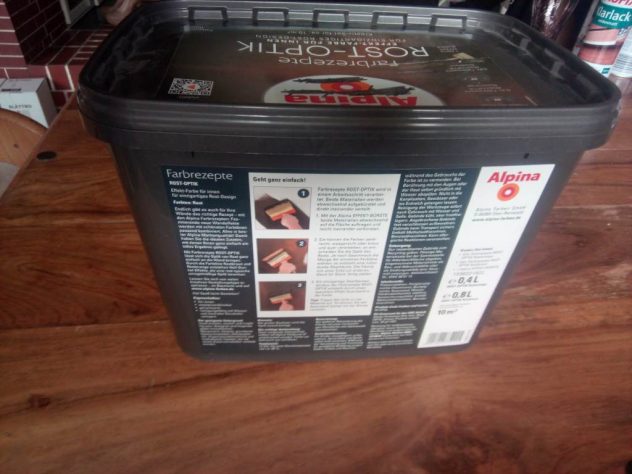 Walls
I think some walls will be covered with fake bricks like this: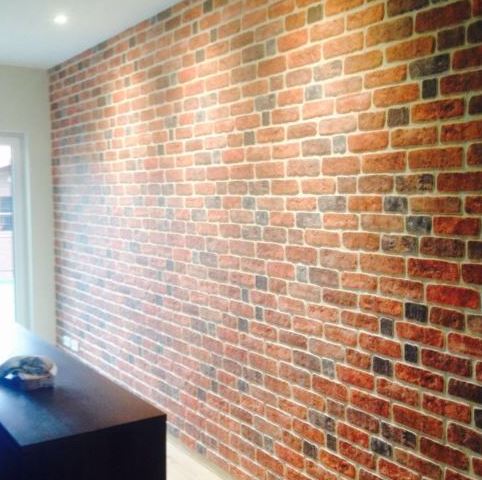 Interior design
I also got some barrels, I want to use them as stand-up tables. One is nicely rusted. Let's see how i can distress the other two. I got the new ones from our car car dealer, the better one i got from a give-away group on facebook. I got all three for free.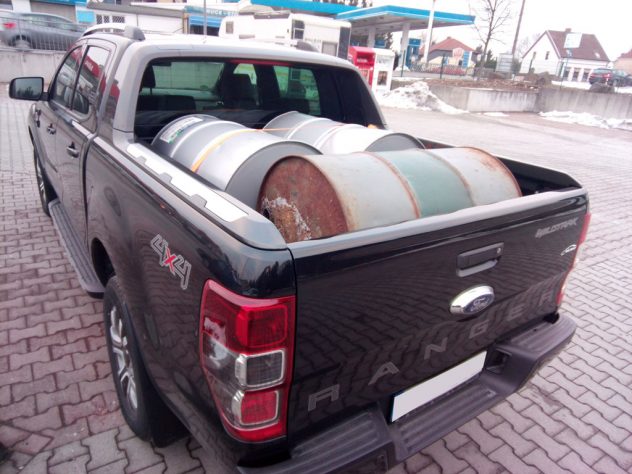 Check back here see the progress !
---
Merken
Merken